Cashel Area
Currently there is no VP in Cashel Area but the Branches work very well together organising various events throughout the year which are always very well supported.
Lismore Branch: Founded 1894
The highlight of their year is a Prayer Walk which is held annually in the grounds of Lismore Castle. This is part of Holy Week reflections and is organised by Lismore Branch Leader, Audrey Gailey.
The Prayer Walk continues to grow in popularity and attracts participants from many of the neighbouring counties. The Prayer Walk during Holy Week 2017 was led by Canon Tom Sherlock and he was assisted by his wife Hazel. Over 90 people joined them following the Way of the Cross and contemplating how wisdom, evil, power, identity, suffering, ambition, failure and reconciliation were all key components then as they are now in our own lives. The Lismore MU ladies served a delicious Afternoon Tea in the Banqueting Hall of Lismore Castle to end what was a very memorable day.
Cashel Branch: Founded 1917
Cashel MU enjoyed a very interesting evening in September 2018 when our guest speaker , Carmel O Donnell, spoke about lacemaking. She had many examples of intricate pieces which she had made. They were truly magnificent. She gave us a brief history of lacemaking - how it was hand done until 1820, how important an industry it was for women in rural Ireland , how it was taught in the convents and how Queen Mary spent 2000 pounds on it in 1694!!!!
A most enjoyable evening was had by all.
The February 2019 meeting took place on Wednesday 20th at 8p.m. in the Parish Room. Jim Parkinson spoke about his recent farm trip to New Zealand.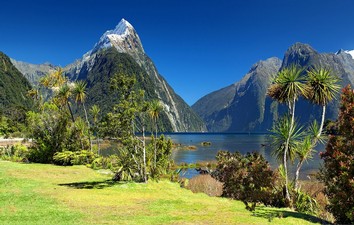 The March meeting takes place on Wednesday 20th March & the Dean will speak about his recen trip to Hong Kong as part of the Church of Ireland's delegation to the International Anglican Liturgical Consultation.
Kilcooley / Fertagh: Founded 1909
Templemore: Founded 1978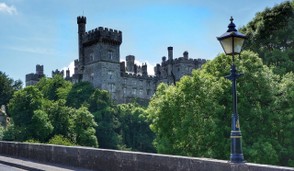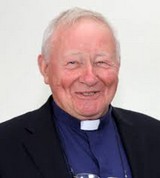 Canon Tom Sherlock
Learning to read and write through
The Mothers' Union Literacy Programme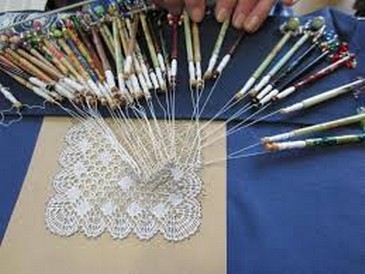 Lace Making
Hong Kong
At the Vigil in Clonmel sponge bags filled with items for basic hygiene were donated and distributed to Cuan Saor in Clonmel and Social Services in Cashel.
Two people joined Canon Barbara Fryday for the lighting of a candle to begin the 16 Days of Activism against Gender Violence. The Vigil was conducted by Mrs Margaret Kingston, Diocesan Reader, on Saturday 29th November in Old St. Mary's.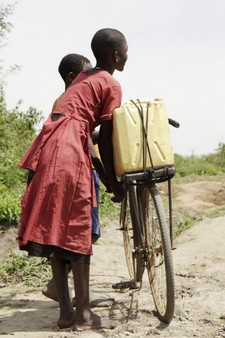 St Mary's Church ~ Clonmel